Mississippi Native: Denise Powell
"As long as I have drive and purpose, I'm happy anywhere—on the bayou or in a busy city."
What does it mean to call Mississippi home? Why do people choose to leave or live in this weird, wonderful, and sometimes infuriating place? Today we hear from physician, runner, and 2023 Climate & Health Equity Fellow, Denise Powell.
Where are you from?
I was raised a "Pearl girl" but also spent much of my life growing up in Jackson because of family and education. My family is from all over the state with a lot of roots in Vicksburg and Utica. 
Why did you leave Mississippi? Where did you go?
Back in 2019, I moved to San Francisco, California for my medical residency training for many reasons, including having family out there, as well as yearning to learn about community work and justice from a different lens. I feel it's important to be open to cross-culture collaboration and understanding to move our communities forward.
 Why did you return to Mississippi?
There are many reasons I came back to the land that raised me and many other Mississippians. Much of my family is spread throughout the state, and it's been great seeing them more. 
As a healthcare provider, there is also this pull to be a part of solutions in a state that often lags in health outcomes, but there's also this other component of financial freedom from state-funded programs that support physicians working in Mississippi like myself. 
My favorite part so far though, has been the blossoming of creative energy, from music, to the many books that have been authored and continue to be written by Mississippi artists. There's this sense of instant community that comes with hanging out at a local blues club, running the streets of Jackson with other people in a run club, or going to a pop-up block party to support local shops. The revitalization of my home has been my favorite reason and motivation for returning, and I hope to continually be a part of this trajectory moving forward.
Was the Mississippi you returned to the same one you had left?
So much has changed and also not changed since I left and returned; it really depends on the time and place. There have been a series of bigger events that have been sparks for change around topics people have been vocal about for decades—environmental toxins, underfunding of certain institutions, healthcare stagnation. 
I do feel there are more pockets of communities that are there for those who really want to make a more welcoming environment for everyone within the state. There are also people I knew before leaving who had a certain mindset, but with the years came a new perspective that we can actually meet in the middle on. I love that for us, because to me, it means our future generations and leaders have a chance at new policies, legislation, voting practices that will give us true change that benefits those who need it most.
What does "home" mean to you? How does Mississippi fit into that definition?
Home is where my community is. There are several places I have called home, and the common theme has been having friends and/or family, in which we support each other and are present to listen.
I've known some of my friends in Mississippi my entire life and, even though we change and grow either closer or apart, I know I can call them family; to me, that's home. It's also where my ancestors created the best out of what they had, and I've learned to take that and run with it—"bloom where you are planted." 
How have you cultivated community in Mississippi? Who are the people who have made you feel rooted here?
Community comes in so many forms—neighbors, work colleagues, family, people who may not even live in the same city as myself. My community also includes people in other states (and even countries)—thank you technology for giving us the ability to stay in touch! Keeping connected with my friends I don't see everyday has given me even more comfort because if I ever question something, it feels good to hear a different perspective. It makes me feel less siloed at times.
What's the weirdest question or assumption you've encountered about Mississippi (or about you as a Mississippian) by someone who's never been here?
There are so many unfortunate assumptions about the southern United States and specifically about Mississippi, which further stigmatize and inhibit the support and resources our community could use because of the presumed understanding of complacency.
Since beginning my journey into healthcare, I have always come from the lens that global health starts at home, and that comes from a place of knowing that if we don't help ourselves and each other, who will?
Not an assumption or question, but the weirdest thing I've encountered is that so many folks have not been here. There is so much history, culture, and innate rhythm that has been shared throughout this country and should be loved and nurtured by others.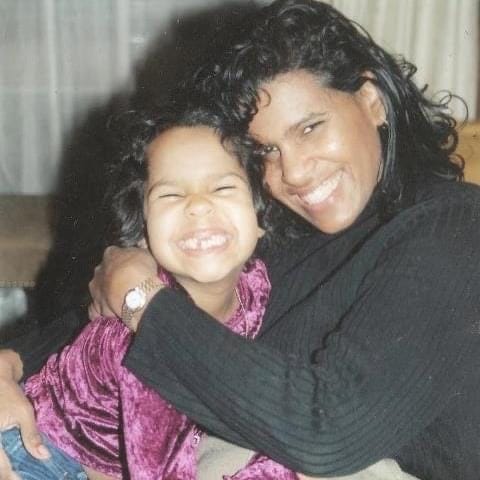 How has living in Mississippi affected your identity and your life's path?
Mississippi has given me a sense of being at peace with ebb and flow. Sometimes, all the things are happening (JSU homecoming games, Mardi Gras on the Gulf Coast, Black Spring Break, Mississippi Book Festival), but then there are times with a more even-keeled energy. I've learned to be cool with both. As long as I have drive and purpose, I'm happy anywhere—on the bayou or in a busy city. 
What is something that you've learned about Mississippi only by living here? In what ways has Mississippi lived up to your expectations?
I've learned that Mississippi has an extensive amazing list of writers and authors—Richard Wright being one of the first I learned about as a child. When I was a kid, my mother used to go to a book club that was hosted on JSU's campus, one of the only times where we could sit still. I'd sit and listen to the group talk about books like Native Son. These experiences really expanded the way I saw the world when I got older. I loved learning about how Mississippians and Black authors transcended some pretty arduous circumstances and ended up educating the country and world, ending up in places like Paris. 
I also love how Mississippi, regardless of a pretty challenging history, tends to pull people back in a way where they want to make this place better. This feeling of being tied through our rootedness in the land is something I've grown to love as I've gotten older. 
Do you still think about moving away someday? Does a sense of duty keep you rooted here?  Do you have a "tipping point"?
Leaning towards minimalism and a more transient lifestyle at times, I've found my "home" in Mississippi (Pearl, Jackson, Gulf Coast) but also in places like New Orleans and San Francisco. The beauty is that I have found community in each of these places; as I've gotten older, the importance of financial freedom has become more apparent, and Mississippi has given me that. 
The tipping point for me in whether I would move is if I found a sustainable future in another place that makes me happier, so while I will always call Mississippi home, I can also definitely see myself in other places in the future as well. As usual, the short answer is that I don't know and "to be continued." 
What do you wish the rest of the country understood about Mississippi?
I wish the rest of the country gave more support, time, and resources to Mississippi, instead of being critical. It's the lack of circumstantial empathy for me. In a state with one of the highest percentages of Black folk in the country, I don't see enough presence or follow through from the healthcare system, government, or activists as a collective. That's not to diminish the work that is being done but to call for more of the good—to amplify people and organizations like Mississippi Votes, Mississippi Rising Coalition, and others. 
I also wish the rest of the country realized how much amazing creative energy, educational advancements, and powerhouses stem from this amazing state, period.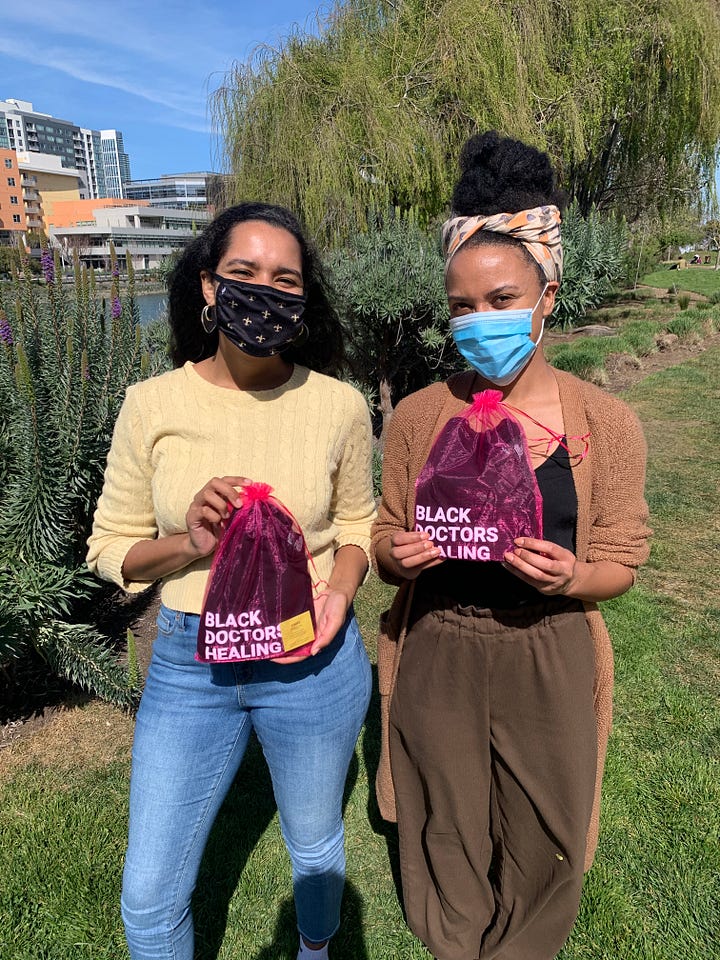 Do you have a favorite Mississippi writer, artist, or musician who you think everyone needs to know about?
As an artist, I have mad respect for David Banner and Big K.R.I.T. and am real quick to turn on their music at a party, no matter the vibe. As a Mississippian in general, I love Fannie Lou Hamer and in college, was known for quoting her "I'm sick and tired of being sick and tired" whenever given the chance. 
If you had one billion dollars to invest in Mississippi, how would you spend your money?
I would invest it in the Mississippi Medicaid system since we historically did not accept the expansion. Not sure how this would work, but I'd be willing to do some research and collaboration since our healthcare system can financially use all the support it can get. 
What or who do you want to shamelessly promote? (It can absolutely be a project you're working on, or something you are involved in.)
As a runner, I've been a part of some dope run clubs, including Anti-Racist Run Club  and JXN Run Club. Whenever I'm in Jackson, I try to join JXN Run Club on Sundays; it's such a beautiful way of bringing Jacksonians, regardless of pace or background, together for a positive energy-fueled run. Putting in a plug for those who don't know about it and want some friends to run with on Sunday mornings. 
---
Denise Powell
is a physician, multi-generational Mississippian, and someone who is drawn towards
health equity
, music, dancing, and creative energy. The things that bring her joy are community work and blending the worlds of health care, activism, and writing. You can find her on Instagram as @n_eesie.
Rooted Magazine is a reader-supported publication. To receive new posts and support our work, consider becoming a free or paid subscriber.